Governance
Laidlaw Schools Trust is governed by a board of trustees which is responsible for the work of the Trust, including the running of our academies. To support the effective operation of the Trust and our academies, the board has established a number of committees:
Audit Committee
Estates Committee
Liaison Committee
Operations Committee
Remuneration Committee
Standards Committee
The Chair of Governors can be contacted via Fiona Rogerson at:
fiona.rogerson@laidlawschoolstrust.com​0191 662 2400 or Laidlaw Schools Trust, Suite 2, 3rd Floor, St Nicholas Building, St Nicholas Street, Newcastle upon Tyne, NE1 1RF.
Each academy also has a local board of governors, responsible for ensuring the highest standards of teaching and wellbeing. Each board is a 'critical friend' to that school as well as a champion of pupils, teachers and the wider community.
---
Would you like to use your knowledge and expertise to support children to become active, responsible and successful global citizens with Laidlaw Schools Trust? Become a trustee and work closely with Laidlaw Schools Trust to support its goal of transforming lives through inspirational education.
Lord Laidlaw of Rothiemay - Founder, Sponsor & Member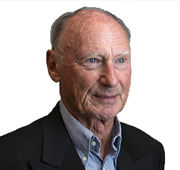 Irvine Laidlaw is passionate about supporting young people to better themselves and achieve their maximum potential, particularly those from disadvantaged backgrounds. He is a generous supporter of the Trust allowing opportunities for pupils and students to access the kinds of life-changing activities and support they would otherwise find hard to access.
Lord Laidlaw is also a big believer in having the right kind of environment to support teaching and learning and has supported this by providing funding for better accommodation in our academies. He is keen to sponsor other Academies and would welcome interest from schools wishing to become academies in the North East of England area.
Peter Fair - Member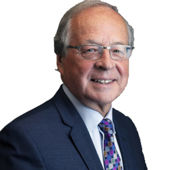 Peter Fair has many years of experience in the education sector at a very senior level in schools and within local and national government and has a wealth of knowledge of the Academies and Free Schools Programme. He was awarded an O.B.E. for services to Education.
Peter served the Laidlaw Schools Trust with enormous distinction for over a decade, as personal representative for the Sponsor, Lord Laidlaw, as Chief Executive and as Chairman of the Trust. The sustained improvements that have benefited LST are testament to his work with the Sponsor and the board of trustees to raise aspirations, expectations and achievement.
Susanna V. Kempe - Member & Chair of Trustees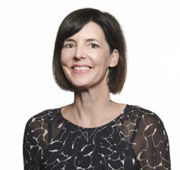 Standards Committee
Remuneration Committee
Estates Committee
Susanna's professional experience includes over 15 years in senior leadership roles in international B2B and learning businesses.
She began her career at the Institute for International Research (IIR) where she first worked with Lord Laidlaw, rising to Chief Marketing Officer (CMO). When IIR, was acquired by Informa Plc in 2005 Susanna was appointed CMO of the enlarged group. Susanna subsequently joined Emap Ltd as Chief Marketing & Strategy Officer and CEO of Emap Networks, that group's conferences business. Later she became CEO of the fashion industry forecaster WGSN and was latterly Group Content and Marketing Partner of the leading strategy consultancy Brunswick Group.
A German-American raised and educated in the UK and a committed internationalist, Susanna has been involved in globally trading businesses throughout her career, directing activity in the Americas, across continental Europe, and the Asia Pacific.
She believes experiencing and appreciating different cultures promotes better global understanding, creativity and leadership. She is passionate about the power of education to transform lives; and is committed to developing a new generation of diverse leaders who are curious, bold and determined to act with integrity.
Susanna read English and Philosophy at Newnham College, University of Cambridge. She has five half blues in swimming and water polo, and played netball and rowed for Newnham.
Matt Waugh - Member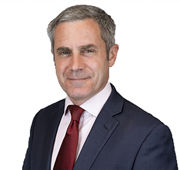 Matt is a chartered accountant and the CFO of Highland Group Holdings Ltd, Lord Laidlaw's private investment group. He is a widely experienced and commercial ACA with 20 years PQE providing financial leadership to entrepreneurial companies and groups in the SME market.
Matt qualified with a small City firm and, after spells with Grant Thornton and an international property retail group, he spent the last ten years as CFO for several private family offices. These families have engaged in a broad range of commercial investing activities as well as being actively involved in various philanthropic causes.
Ian Simpson - CEO & Accounting Officer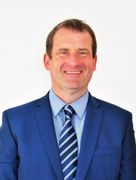 Ian began his career in 1993 as a PE and Geography teacher in Selby, after completing a BSc in Sports Science at the highly regarded West London Institute and his PGCE at Brunel University. Ian has wide-ranging experience, including teaching PE at a high school in Sydney. Since then, Ian progressed in leadership roles, becoming Assistant Headteacher at Wingfield School, Rotherham in 2004 where he was part of a newly-formed, small leadership team who took the school out of special measures directly to 'Good'. In 2006, Ian was appointed Deputy Headteacher at King James's School, Knaresborough, and through a partnership, he also supported Nidderdale High School as Associate Head, before being appointed Head in 2012. Here he secured a 'Good' Ofsted judgement, re-establishing Nidderdale as the school of choice for its community.
In 2015 Ian joined Oasis Community Learning, one of the UK's largest trusts. As Principal at Lister Park, Ian secured the school's first ever 'Good' Ofsted judgement. Following this success, Ian progressed to Executive Principal of Lister Park and Temple Primary School whilst supporting other Academies in the Trust. More recently, he was appointed Executive Principal of Oasis Academy Isle of Sheppey and Specialist Advisor of Inclusion for London and the South East.
Ian is passionate about Rugby League, having played professionally at London, Huddersfield and Hunslet. Ian's partner of 28 years is Head of Dance and Drama at a secondary school in Leeds and Ian has three children of whom he is immensely proud.
Graham Robertson - Member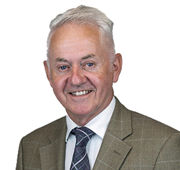 Graham is an international accountant and has worked with LST since 2006. He played a key role in setting up the Trust and continues to work closely with the Sponsor, CEO and COO.
Linda Conlon MBE - Trustee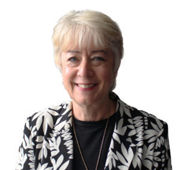 Vice Chair of Trust Board, Chair of Remuneration Committee
Linda Conlon is responsible for managing the International Centre for Life, a £90m science village in the heart of Newcastle. It brings together a University medical research institute, two National Health Service clinics, biotechnology businesses, a popular science centre and education facilities on a single site, all with the aim of enriching lives through science. This unique project has fostered inter-disciplinary collaboration among the 600-strong workforce, achieving some spectacular results – e.g. the world's first cloned human embryo was created at Life.
Life is financially self-sustaining thanks to an entrepreneurial business model, with a diverse range of income generators, including a substantial property portfolio. In 2016, it was awarded the Not for Profit Organisation of the Year Award at the Chamber of Commerce Business Awards.
Linda is a past President of the Association of Science and Technology Centres, the body representing over 650 science centres globally and is currently Chair of its Global Task Force. She was the first European to be elected to the role. She has also served on the Ecsite board and is a former Chair of ASTC.
She is a governor of the Laidlaw Schools Trust, a multi-academy trust that manages a number of schools in the West end of Newcastle and in Sunderland, many of which serve children in severely deprived areas. She was recently appointed to the governing body of Newcastle University and, is also, a trustee of the Heart of the City Partnership, which is charged with safeguarding and promoting Newcastle's medieval quarter. Previously, she was a non-executive director of the Newcastle upon Tyne Hospitals NHS Trust and an executive member of NE1, the Business Improvement District Company for Newcastle. In 2016 she was awarded an MBE (Member of the British Empire) by the Queen for services to science and science education.
Linda's career before the world of science centres was in regional development and urban regeneration, where she was involved in the creation of major high profile waterfront developments, helping to bring in £1 billion of investment. Before that, she ran her own marketing consultancy and in her early career, worked for the British Foreign and Commonwealth Office and the multi-national company, Procter and Gamble.
Penny Sehgal - Trustee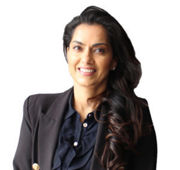 Chair of Operations Committee, Chair of Audit Committee, Remuneration Committee
Penny Sehgal read BA (Hons) Accountancy & Law at Newcastle University, graduating with first class honours in 1995 and then trained to become a Chartered Accountant with Pricewaterhouse Coopers (Newcastle). After qualifying as a Chartered Accountant, in 1998, Penny Sehgal continued to work with PwC as a Tax Consultant for 5 years. She is now Director in charge of Finance and Marketing for the Michael Sehgal Group, with varied property, healthcare, retail and manufacturing interests and extensive links in the Community to local businesses. As an active member of the Hindu Community, Penny regularly organises religious events and festivals. She is also a Trustee of The Michael Sehgal Foundation, a charitable organisation that provides sponsorship to assist deserving overseas students to study at Northumbria University and she is a patron member of the Community Foundation, Asian Fund, which provides assistance to numerous local charitable causes.
Peter Snowdon - Trustee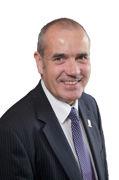 Operations Committee, Audit Committee, Estates Committee, Liaison Committee, Remuneration Committee, Standards Committee
Peter started his working career as a Work Study Engineer in private industry before moving into the public sector. He worked at Sunderland City Council from 1979 to 2007 specialising in Education HR and became Head of HR and Governor Support in the Education Department of the Council supporting the City's 117 schools.
He joined LST in August 2007 as the Trust's first Business Manager assisting Philomena Marshall to open Newcastle's first Academy, Excelsior Academy. He managed the Trust's business operations from August 2007 until March 2016 when he became Consultant Director of Operations for the Trust. Peter has also been Company Secretary since February 2011.
Peter's interests include mountaineering and he was a member of the team that visited Everest Base Camp in October 2014 accompanying eight Year 12 Excelsior Academy students on an extremely successful expedition to Nepal. For several years, Peter was a Trustee and Chairman of a Newcastle based Charity, Reviving the Heart of the West End, which supported local young people to enter into the world of business and commerce.
Peregrine Solly - Trustee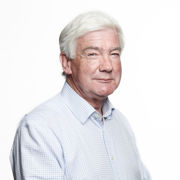 Chair of Liaison Committee, Representative of Chairs, Operations Committee, Audit Committee, Estates Committee
Prior to his involvement with the Laidlaw Schools Trust and The Children's Foundation, Peregrine worked for two of the North East's leading Companies: Vickers plc (later BAE Systems plc) and Scottish and Newcastle plc. His role for both companies took him all over the World and gave him a fascinating and unrivalled experience working across different cultures and different organisations. Peregrine still consults for a number of start-up companies, helping them to develop their businesses internationally. Although he has not been directly involved in education before joining the Trust, Peregrine grew up in a school, his brothers both teach and he is married to a teacher. He fully supports the Trust's aim of improving the opportunities and life-chances of some of the most disadvantaged children and young people in the North East of England.
Geoffrey Stanford - Trustee
Geoffrey Stanford is Head of the Royal Grammar School in Newcastle. He has previously served as a Governor of the Downs School near Newbury, an 'Outstanding' state secondary school, and The Dragon School in Oxford, which was rated exceptional by ISI.
After reading Classics at Oxford, he served as a Captain in the Grenadier Guards and worked for both The Boston Consulting Group and Citigroup. Since leaving the city for education he has taught Economics, Business Studies and Latin. He started teaching at Millfield School before spending nearly six years as a Boarding Housemaster and Head of Economics and Business at Pangbourne College. He was Deputy Head (Co-Curriculum) at Sevenoaks school and then Headmaster of Fettes College in Edinburgh. He also holds an MBA from INSEAD in France.
Geoffrey Stanford has a wide range of interests and experiences. He has rowed for England, completed the Marathon des Sables and Devizes to Westminster canoe race, and taken part in a number of expeditions to the Himalayas, including leading an international team to the summit of Mount Everest. He also enjoys playing the French horn. Geoffrey is married to Susanna and they have two sons.
Paul West - Trustee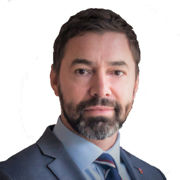 Chair of Standards Committee
Paul is the Chief Executive Officer and Accounting Officer of Spencer Academies Trust, one of the leading multi-academy trusts in the UK with 21 Academies and over 16000 students. Spencer Academies Trust also features a multi-structure Teaching School Alliance, and one of only 22 Research Schools in the UK. Spencer Trust provides educational leadership development programmes for all levels of leadership including executive leadership.
Paul was previously the Executive Director of Education and Executive Principal for Delta Academies Trust, an educational charity and one of the UK's largest Multi-Academy Trusts with 40 primary and secondary academies and three Free Schools. Paul's career covers significant experience in school and system leadership as a Principal, Executive Principal and Director in a range of schools in the UK and internationally.
Paul is a trained Ofsted Inspector and in 2011 was recognised as an outstanding system leader through his designation as a National Leader of Education. In 2012 Paul was invited to participate in the National College for Teaching and Leadership's flagship Fellowship Programme, working with the Bill and Melinda Gates Foundation to look at curriculum driven solutions to enable all children and young people to access learning and progression to drive social mobility.
Eileen Bolton - Additional Member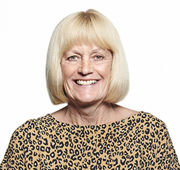 Liaison Committee
Eileen has worked in a number of educational institutions including a variety of primary schools in Newcastle and two of the local universities. As a Deputy Headteacher for a primary school in a deprived area Eileen enjoyed the many challenges and successes the role brought. Eileen has also been involved in visiting local schools to audit Key Stage 1 SATs. Her involvement in universities included developing school-based training for trainee teaching students and became the link tutor with Northumbria, Newcastle and Sunderland Universities for students on the BA and PGCE teaching courses. A great believer in continuous personal development and continuing her own personal studies she has also achieved certificates for Mentoring and Assessing Students from Lancaster University; National Professional Studies for Headship and Masters in Education from Newcastle University.
Chris Jobe - Additional Member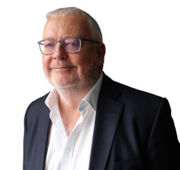 Remuneration Committee, Estates Committee
Chris was formerly the Solicitor to and Company Secretary of Northern Rock PLC, retiring in 2008 as the Company's North East Director. He has been active in charitable, community and regional affairs throughout his working life and into retirement. He has first hand experience of helping young people achieve their potential through his Chairmanship of The Princes' Trust Regional Council. He has assisted in helping young people gain academic qualifications and to prepare themselves for life thereafter through his Governorship of Sunderland University and his Trusteeship of their Students' Union. He has helped people in fulfilling their career potential through his Chairmanship of Common Purpose on Tyneside. He is presently a member of the North East Advisory Board of Maggie's Cancer Caring Centres and a Trustee of The Chronicle Sunshine Fund, a charity helping disabled children.
Laura Robb - Additional Member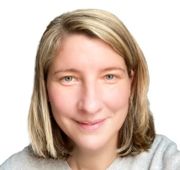 Liaison Committee
I came to Newcastle in 1994 as a student and have lived here ever since. I now have a husband, who works in Sunderland, and 2 boys, who are both at secondary school. I have been a governor for nearly 8 years at West Jesmond Primary. I have really enjoyed being involved with this school, but now that my boys have moved on, it's time to get involved in a different school in the city.
While being a governor I have learnt a lot about how education works and where Governance can really make a difference. I'm looking forward to getting stuck in at a new school and helping develop and grow the school in a way that will best serve the needs of all its diverse pupils and their families.
Steve McCready - Additional Member
Operations Committee
Steve is a civil servant, working for the Government Digital Service (GDS), a directorate of the Cabinet Office. His role at GDS is to help other government departments to develop their digital and technology strategies, and to ensure that investments in this space are in line with wider government strategy and standards. He has worked in the technology arena for the majority of his career, having previously worked at Newcastle University within the Computing and Library Services, and at IBM where he held a number of senior roles throughout the UK. Apart from Steve's professional interactions with the education system, he is married to a teacher and has a daughter in the primary school system in Northumberland. Steve is committed to the Trust's aims of improving the opportunities and life-chances of children and young people in the North East of England.
Julie McGrane - Additional Member
Standards Committee
Julie was a Geography teacher before working for the National College for School Leadership. She now runs Leading Learning (Education) Ltd and Vuwbo Ltd working with schools nationally and beyond supporting improvements in curriculum, classroom practice, professional learning, and leadership.
Julie is a visiting fellow at Newcastle University and the author of a variety of publications from Project Based Learning to Bee education. Most recently, Julie is working in partnership to set up knowhowEd.com which supports Geography and History teaching in primary schools.